The things that hold meaning to us are perfect subjects for creating art and making time stand still.
Sometimes the items that mean so much to me need to be kept outside of view so I take a picture. I love capturing those stories whether it be a wedding gown, pair of shoes, piece of pottery, textile or a calm, comforting bathtub.
All images are available in a variety of sizes and surfaces including acrylic and metal. Use contact form to inquire about custom work pricing and to order.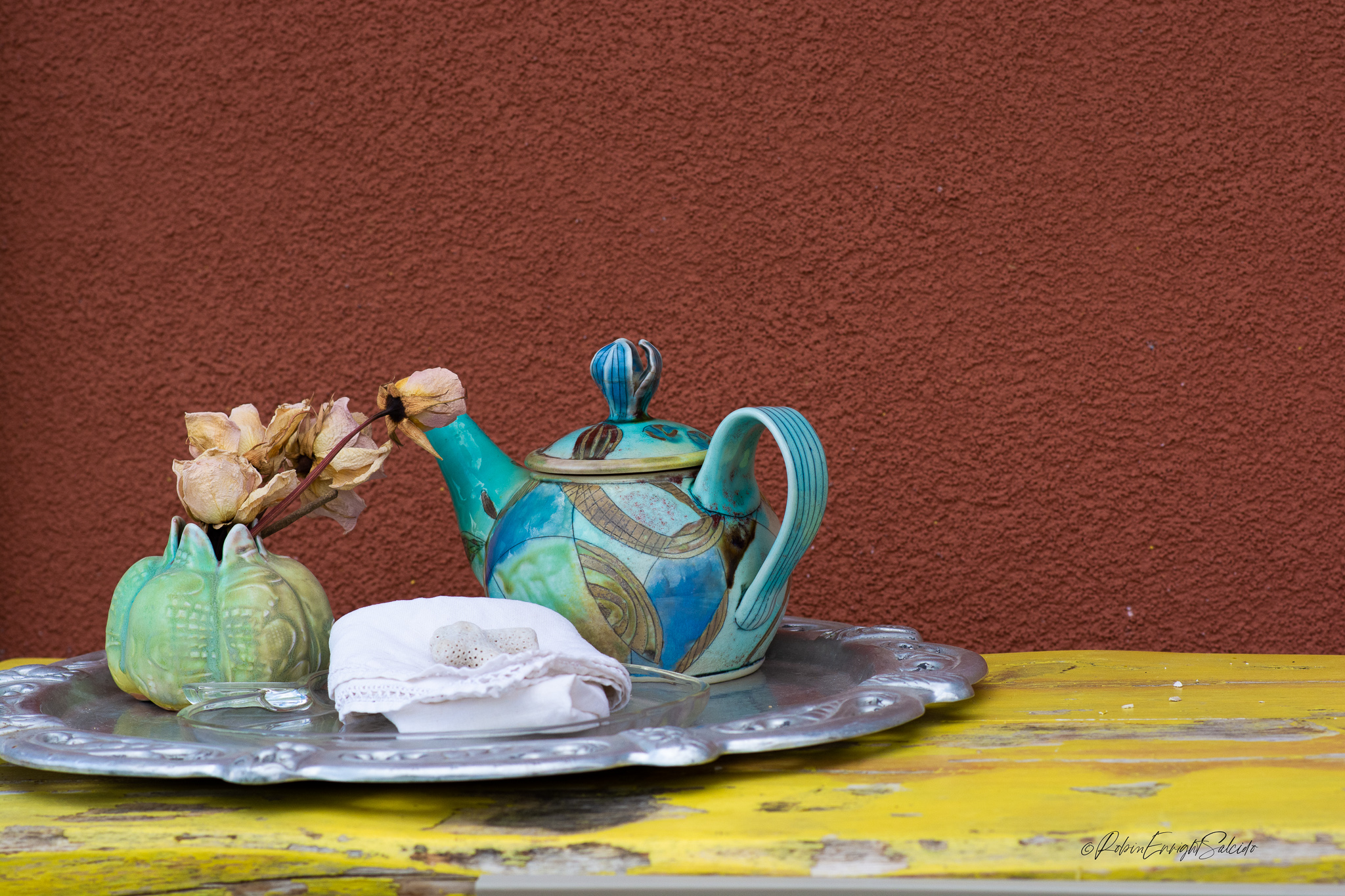 Tea and Crumpets
During the month of May, in the midst of a pandemic, I worked on Porch Portraits or photo shoots shot from a distance and while wearing a mask. One of my subjects had a lovely sense of humor and said she would set a tray with imaginary tea and crumpets. After working on her outdoor portrait, I had to take a moment to capture this lovely setting.
Windows
Intimate. Magical. Looking out. Looking in.