Photography is art, and a good photograph is far more than technically ideal.
I've spent years taking pictures of places I've been. Whether on a mountain trail here in Colorado or while traveling in Scotland, Italy, Mexico or my own backyard, I'm captivated by ordinary objects, the way light falls upon someone's face and the challenge to capture the mood of a place or the essence of a human being.
I love going barefoot, the lupines and roses in my garden, a good cup of joe, solitude, hiking and skiing at Brainard and hugging friends.
Connecting with the people I photograph energizes and inspires me.
When I'm not shooting portraits, I experiment. The shadows in a canyon, tall pines backlit by the sun, and self portraits in my studio where I get to dress up and take on a different persona. I'm an introvert which I think makes for powerful observation skills!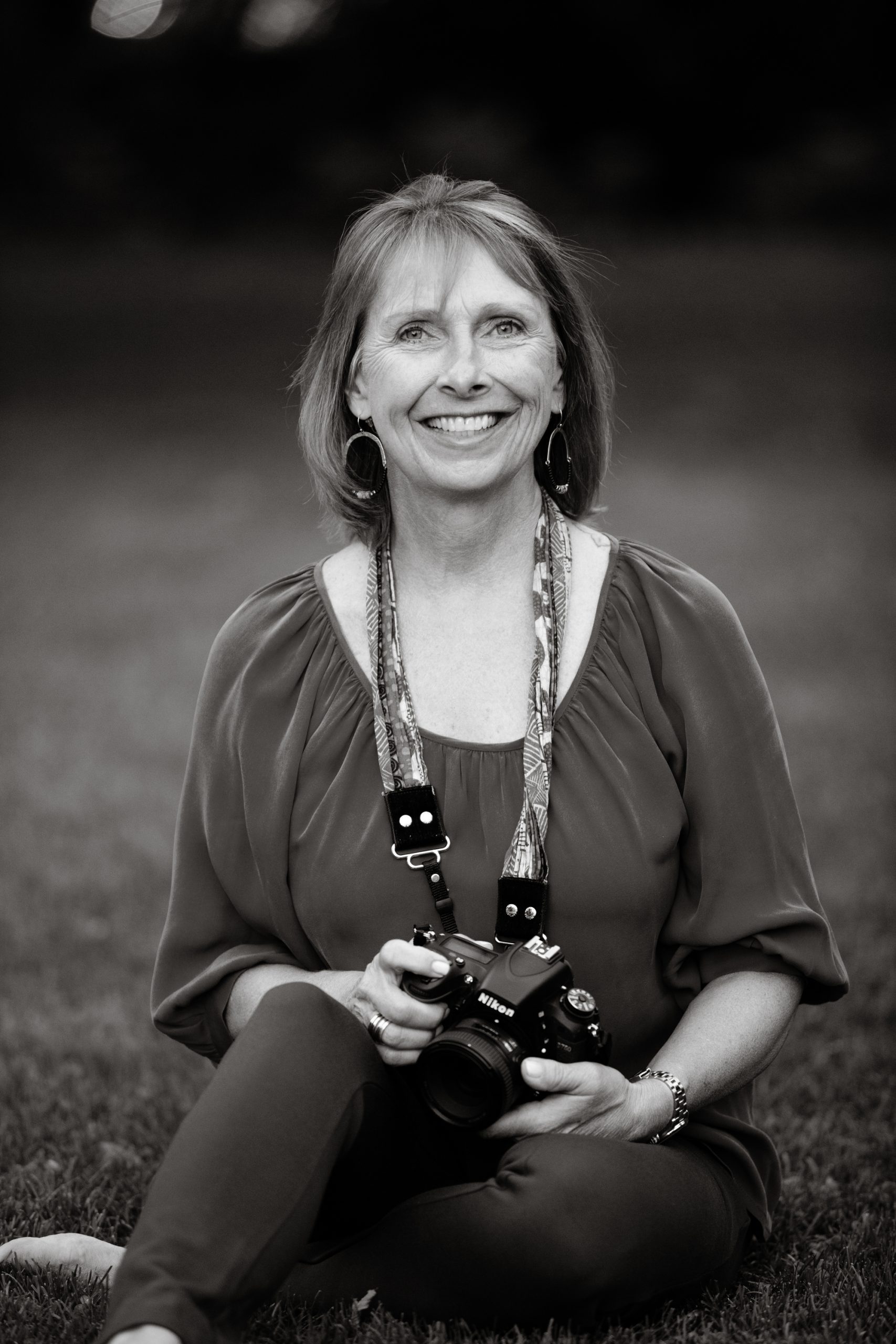 A good photograph is obviously subjective. To me, a good photograph goes far beyond being technically perfect or obsessing about lenses or camera body. A good portrait captures that special something, an essence of the human in front of the camera, something that makes those that know him or her exclaim, "She got you!"
So don't ask me about my camera settings when you like a picture. Instead, grill me on what was happening between me and my subject when I snapped that unguarded and beautiful photograph. Ask me why I do what I do only if you have time to listen to me expound on the energizing joy I feel with camera in hand, helping create memories for my subjects. 
Women are my muse. When I photograph women, especially women over 50, I see extraordinary beauty where they might see imperfection. Watching women blossom as they become more comfortable in front of the camera provides me joy like I've never known in any professional endeavor.  
There is nothing that makes me happier than a subject who later tells me our session was affirming, joyful and fun–and that happens often!
Robin's prices were reasonable and my husband and I hadn't had a professional picture taken since our wedding, we did a couple's portrait session. Before the shoot, Robin sent us a brief questionnaire to get to know us. We sent her images of other portraits we've seen so she understood what we liked. It's always weird being photographed, but Robin made us feel very comfortable. When we got the digital proofs back, I was thrilled. There were so many good shots to choose from. We ordered several prints and even more digital versions. I'm already using my headshot and I'm excited to get our couple's shots printed and framed. I highly recommend Robin. She was extremely professional, excellent communication throughout the entire process, and she does beautiful work.
I had purchased a photo session with Robin at the Longmont Firehouse Fundraiser for Marshall Fire victims at the beginning of the year (thanks for donating, Robin) Last month we went out to do the photo shoot and I could not have been more satisfied with it. She is very creative, fun and makes you comfortable in front the camera. She was also professional, organized and very reliable to work with. I happily recommend RES Photography, 100%!
In addition to being a project photographer, I am also a writer. Currently I'm working on a collection of poetry inspired by ordinary and extraordinary moments in nature, with my family and from my past. I share some of that work along with stories about women after the age of 50 on Our Stories Today.