Photography is art, and a good photograph is far more than technically ideal.
I've spent years taking pictures of places I've been. Whether on a mountain trail here in Colorado or while traveling in Scotland, Italy, Mexico or my own backyard, I'm captivated by ordinary objects, the way light falls upon someone's face and the challenge to capture the mood of a place or the essence of a human being.
We are all unique both in appearance and in personality. Are you silly, shy or gregarious? Together, we will create a portrait that tells the story of you.
Whether I am taking a picture of you in your garden or in your home creating art from your most-loved objects, I want to do more than take a good picture; I want to provide a memory and meaning.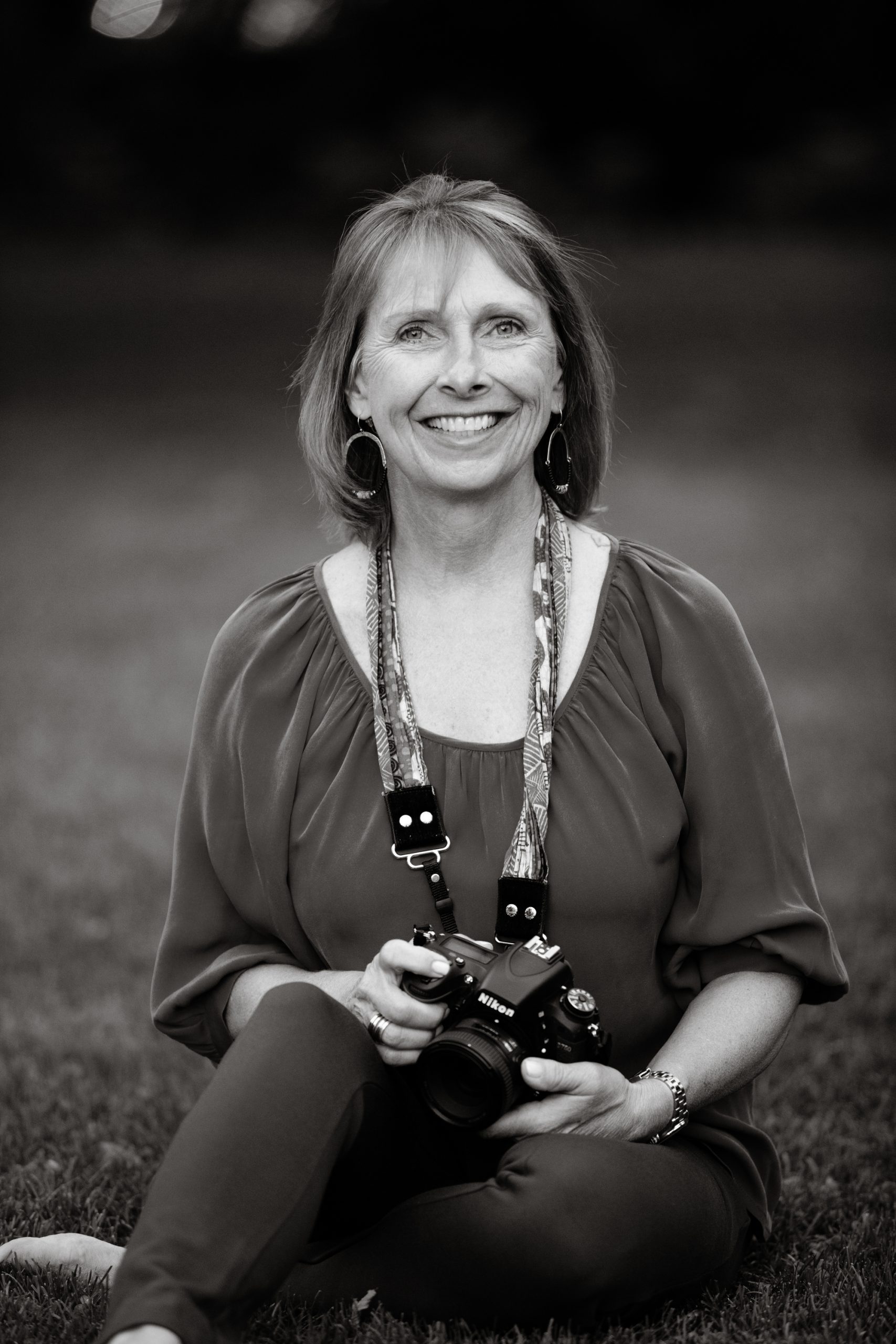 When I was a child, I dreamt of becoming an artist. Back in the mid 70's in my middle class hometown of Bridgewater, Massachusetts, that was not a popular or encouraged profession. Instead, such things were defined as hobbies or personal pursuits. Art was certainly not advised as a means to make a living.
So I began my professional life focusing on business, but art always pulled me back. When I was just shy of my 60th birthday, and with the support of my life-partner and cheerleader husband, I decided it was time to jump in all the way. I haven't looked back.
Women are my muse. When I photograph women, especially women over 50, I see extraordinary beauty where they might see imperfection. Watching women blossom as they become more comfortable in front of the camera provides me joy like I've never known in any professional endeavor.  I encourage you to view my new Wise Women Project Gallery and visit my Our Stories Today Blog.
Portrait Pricing and Package Options range from $250 and up. 
In addition to being a working photographer, I am also a writer and Podcast host. I invite you to visit Our Stories Today if you are curious about the stories of women after the age of 50. The Podcast "WomenWordsWisdom" also shares the stories we women have to tell as we enter older age. Have a listen to the audio below and get a glimpse of what I see when I shoot women 50 and above.
Why I especially love working with women over 50