Photography is art, and a good photograph is far more than technically ideal.
I've spent years taking pictures of places I've been. Whether on a mountain trail here in Colorado or while traveling in Scotland, Italy, Mexico or my own backyard, I'm captivated by ordinary objects, the way light falls upon someone's face and the challenge to capture the mood of a place or the essence of a human being.
I love going barefoot, the lupines and roses in my garden, a good cup of joe, solitude, hiking and skiing at Brainard and hugging friends. 
Connecting with the people I photograph energizes and inspires me.
When I'm not shooting portraits, I experiment. The shadows in a canyon, tall pines backlit by the sun, and self portraits in my studio where I get to dress up and take on a different persona. I'm an introvert which I think makes for powerful observation skills!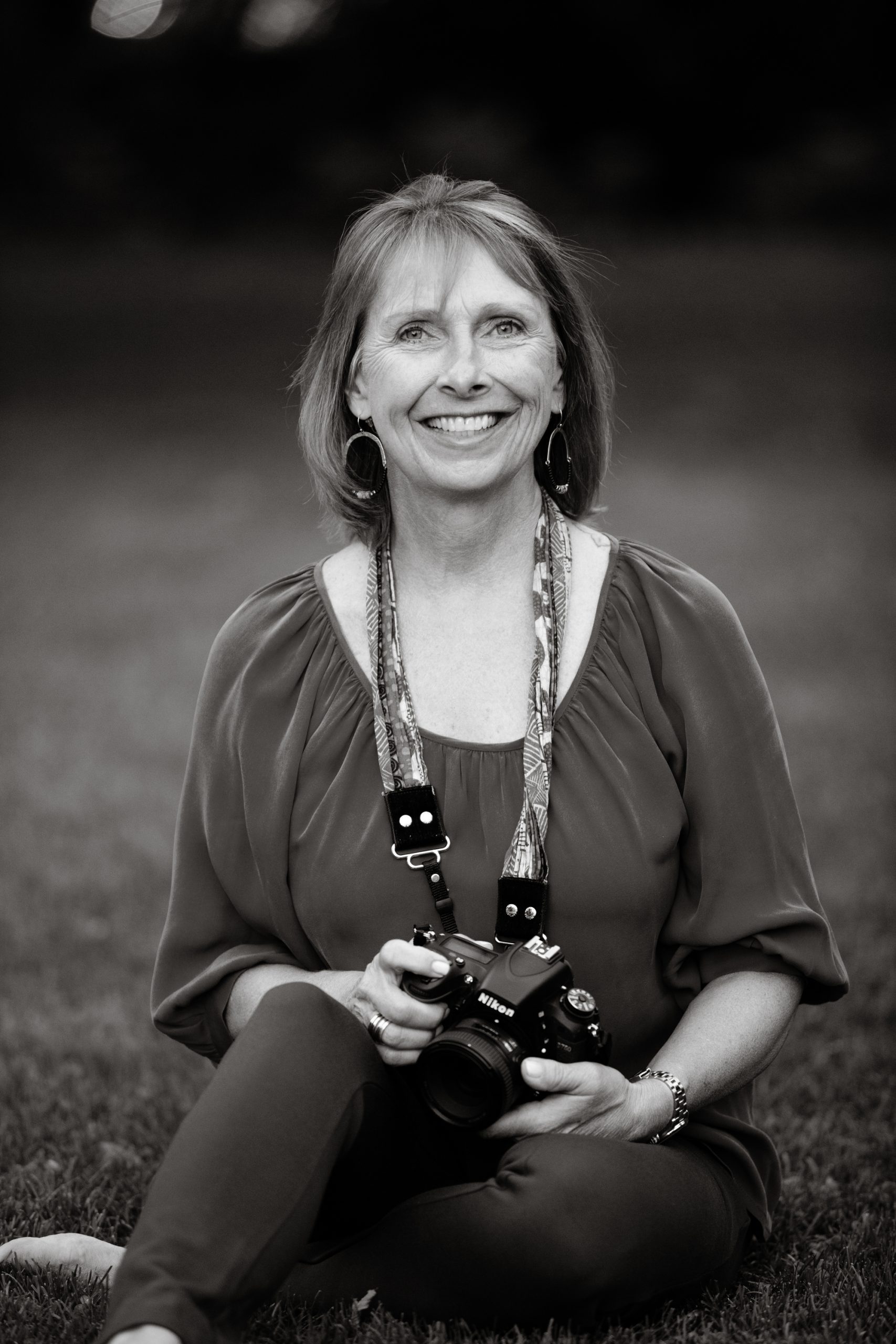 A good photograph is obviously subjective. To me, a good photograph goes far beyond being technically perfect or obsessing about lenses or camera body. A good portrait captures that special something, an essence of the human in front of the camera, something that makes those that know him or her exclaim, "She got you!"
So don't ask me about my camera settings when you like a picture. Instead, grill me on what was happening between me and my subject when I snapped that unguarded and beautiful photograph. Ask me why I do what I do only if you have time to listen to me expound on the energizing joy I feel with camera in hand, helping create memories for my subjects. 
Women are my muse. When I photograph women, especially women over 50, I see extraordinary beauty where they might see imperfection. Watching women blossom as they become more comfortable in front of the camera provides me joy like I've never known in any professional endeavor.  
There is nothing that makes me happier than a subject who later tells me our session was affirming, joyful and fun–and that happens often!
Robin's kindness and enthusiasm for what she does is so calming and allowing that I seemed to immediately enter this safe space where I could be myself. That is what I wanted all along – to not be nervous, anxious, or thinking this was a crazy idea for a woman over 60 to have her photo taken. The time flew by and I was on a high. As I told Robin, "You are the angel of photography!" And when I saw the photos a week later, I was blown away by the essence and magic of that evening which she captured on film.
I can't say enough good things about Robin. She is amazing. In the past, I've felt very uncomfortable in photo sessions. But Robin had a way of helping me communicate my true self. For the first time, I can say that I love my photos. We also went back for couples' photos. All of these are great as well and the one that I used for holiday cards is getting so many compliments! Highly recommended.
In addition to being a working photographer, I am also a writer and Podcast host. I invite you to visit Our Stories Today if you are curious about the stories of women after the age of 50. The Podcast "WomenWordsWisdom" also shares the stories we women have to tell as we enter older age. Have a listen to the audio below and get a glimpse of what I see when I shoot women 50 and above.
Why I especially love working with women over 50